Each month, hundreds of calls are handled by Wyoming 211 contact center. With those phone calls, we collect a lot of information and it has become one of the most valuable assets we have. Our data reflects the impact that 211 is having around the state and what the needs are in each county. Communities can utilize the data to help them assess needs and gaps in services. This data also gives planners, policymakers, and philanthropists a unique window into the problems and needs experienced by members of every Wyoming community.
Wyoming 211 maintains a real-time data dashboard that is available for anyone to use. You can access it from the homepage navigation menu "About" and then click on "Community Data & Reports".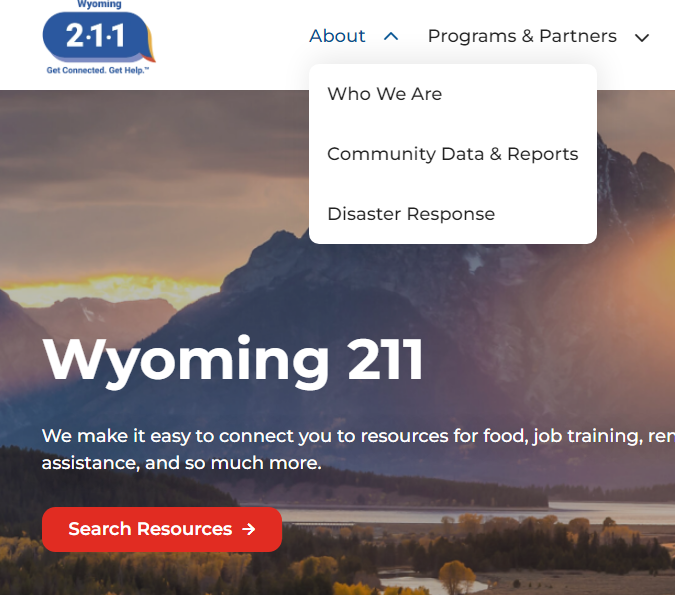 Scroll to the "211 Counts" section and click on the "Go Now" button.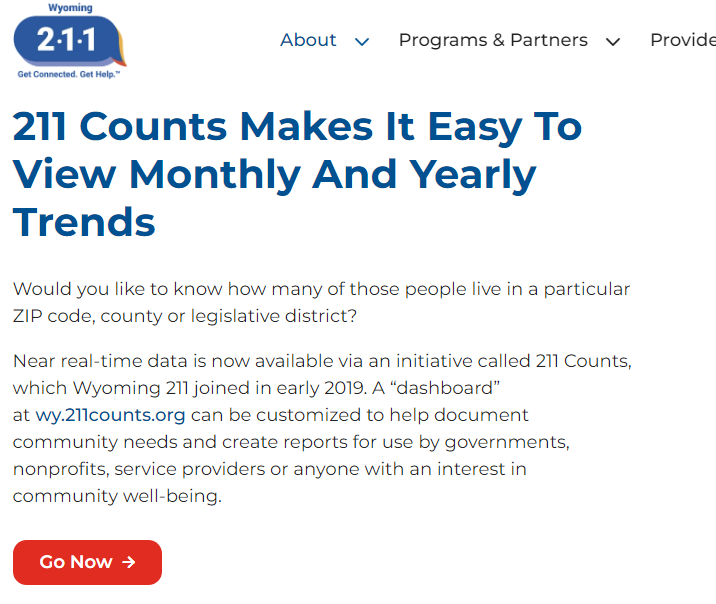 Follow the links to pull up the dashboard. Once you have the dashboard loaded, it will bring you to a filter page where you can select your options of zip code, county, date ranges, etc.
After selecting search, 211 Counts will populate the data from our database on the presenting needs during the date range selected. From there you can see what requests fell into each category and what the needs were. This customizable dashboard can help document community needs, and create reports for use by governments, nonprofits, service providers or anyone with an interest in community well-being.