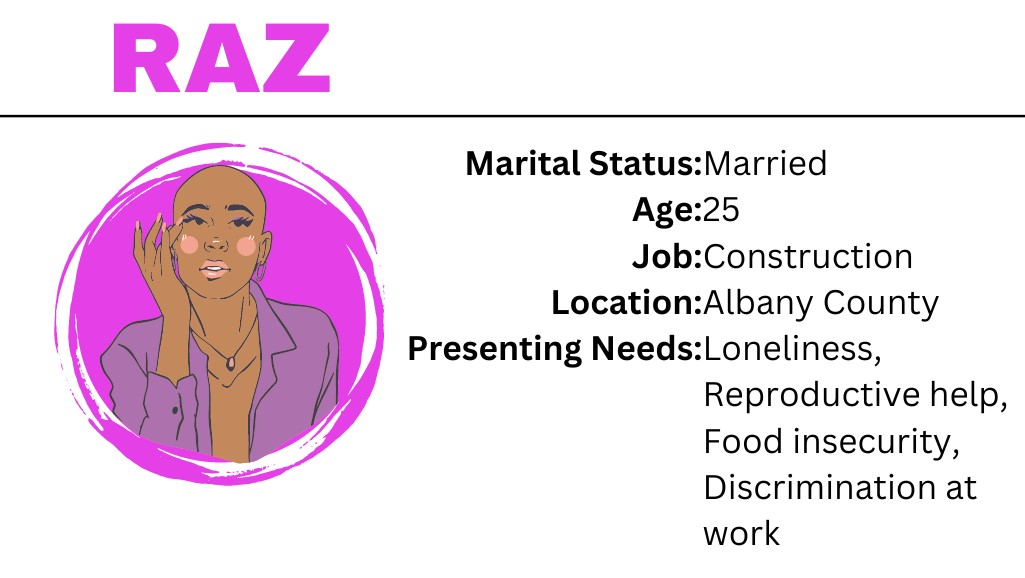 Raz's Initial Struggles
Raz recently moved from California with their partner, Joe, to Albany County for a fresh start. Raz and Joe were tired of the fast-paced life in California and were hoping their lives would slow down in Wyoming. The couple arrived to town with only a few dollars to their name. After a week, Raz was able to find a good job on a construction site with their past work experience. Raz learned that they would not get paid for several more weeks and food insecurities started settling in. Joe remembered that a friend of theirs in California worked for 211. She suggested that Raz reach out to Wyoming 211 to see what options were available for food assistance in their area.
Wyoming 211's Impactful Food Assistance Resources
Raz dialed 2-1-1 and was immediately connected to Kim, a community resource specialist. After a quick intake, Raz mentioned that they and Joe were running out of food and were starting to worry. Using Raz's address, Kim found that the Laramie Soup Kitchen was a short drive from them. She informed Raz that they can receive a hot meal Monday-Friday from 10:30-1:30. Raz and Joe could even go sit in the dining room at the soup kitchen to eat with other community members. This was exciting to them, as they have not made many friends yet in their new town. Raz also learned they can go to the soup kitchen as often as they wanted, no questions asked.
Guiding Raz Through Mental Health Struggles
Raz shared with Kim that they were struggling with their mental health lately. They have had a hard time being accepted on the construction site because of their identity. Kim drew Raz's attention to the Laramie chapter of PFLAG where they could receive help from others in the LGBTQ+ community and join a support group.
Kim asked if Joe was in need of any resources at this time. Raz handed the phone to Joe and she confided in Kim some health concerns she had been experiencing. Kim looked for health clinics that frequently serve individuals in the LGBTQ+ community. Kim found Laramie Reproductive Health clinic and read the clinic's description to Joe, "We believe everyone deserves access to high-quality, non-judgmental healthcare, and to have their unique sexual and reproductive health needs addressed." The clinic offers birth control, STD testing and treatment, and diagnosis and treatment of a variety of reproductive health concerns. Joe knew this would be a good fit for her, so Kim texted her the hours of operation and address to the clinic.
Wyoming 211's Follow-up Call
Making her follow up call a week later, Kim learned that Raz and Joe had enjoyed a delicious, hot meal for lunch everyday and made two new friends at the Laramie Soup Kitchen. With a heavy heart from their work environment, Raz reached out to Laramie PFLAG and shared their experiences in the weekly support group. Kim then asked Raz how Joe was feeling. Raz informed Kim that Joe had made an appointment at the Laramie Reproductive Health and was being seen later in the month.
Wyoming 211's Impact
Kim was thrilled to hear that Wyoming 211 was able to be helpful for providing resources and referrals. She asked Raz is there was anything else she could do for them. Raz mentioned the discrimination they were receiving at work made them want to be a part of advocating on behalf of the LGBTQ+ community. Kim suggested Wyoming Equality knowing they work closely with their members, statewide partners, and other stakeholders to build an active base of LGBTQ and allied supporters in every county to advance affirming policies and defeat harmful policies from the ground up. Raz was excited to hear that Wyoming had an organization that provides so much support! Raz was so glad they call Wyoming 211. They knew they had been connected to more than resources, they had been connected to hope.