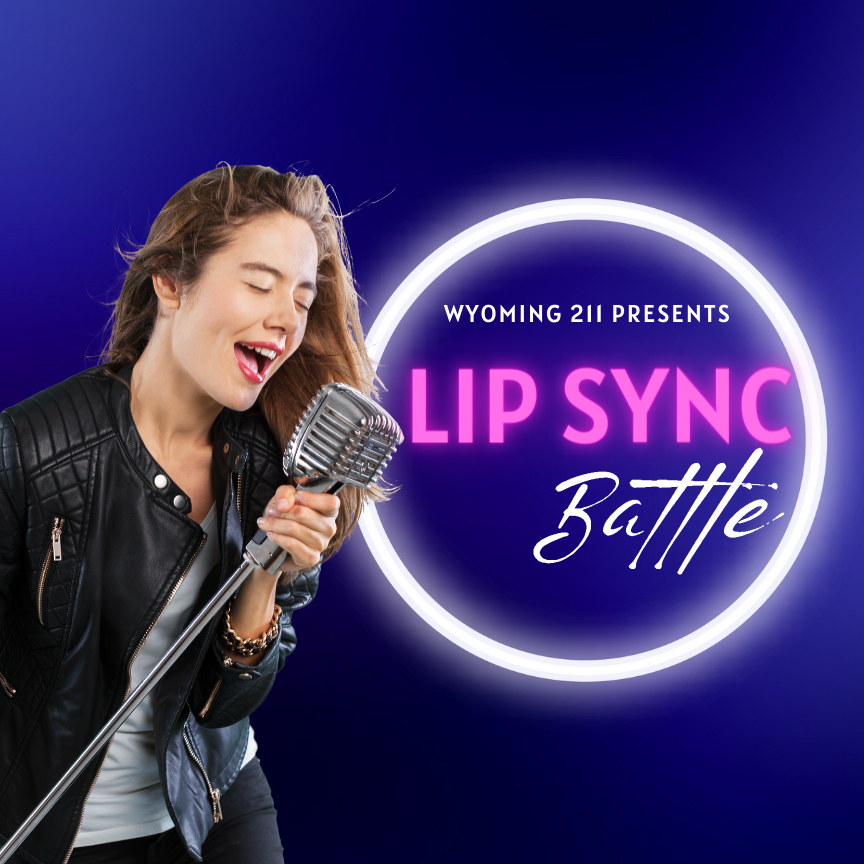 Lip Sync Event Details
On Friday, August 11th in the beautiful city of Sheridan, an epic battle will take place on the stage at Kinnison Hall. The event will pit local celebrities against each other in a lip sync battle. These celebrities will be matching a singing person's lip movements through song. To prepare, our local competitors will be memorizing the lyrics to their songs of choice, choreographing some sweet dance moves and pairing the act with the perfect costumes.
Celebrity Line Up:
Our all-star celebrity line up includes: City of Sheridan Mayor- Rich Bridger, Town of Ranchester Mayor- Peter Clark, "Getting Chippy"- Ginny Rieger and staff of Advance Therapy, "Guns n' Rotary- Amy Albrecht and the women of Rotary, "What's all the hubbub?"- Ryan Landis of the Hub on Smith, and Sheridan County Commissioner- Nick Siddle. You will not want to miss out on this star-studded night!
This will be Wyoming 211's first in-person fundraising event. We hope to raise funds and awareness for the need of Wyoming 211's services provided to our state's citizens. At Wyoming 211, our mission is to be a trusted and responsive provider of information, referrals and support regarding health and social services in partnership with communities.
Tickets
Please join us for a night you won't soon forget! Tickets are on sale NOW! Click here to get your tickets. Thank you for helping us continue to connect our Wyoming neighbors to hope. Click here to register to participate.