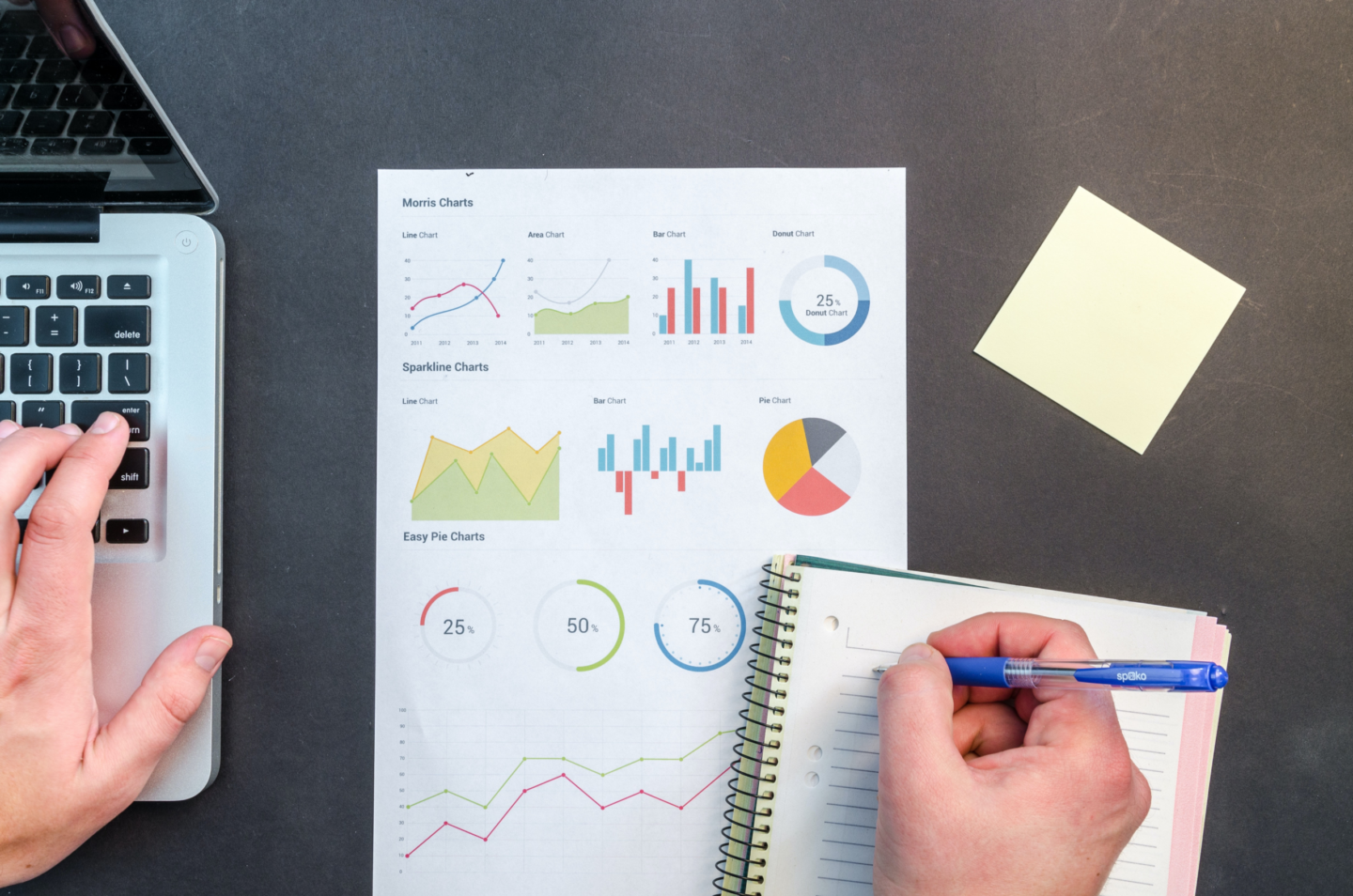 Community Data & Reports
The resources below present and discuss Wyoming 211's research findings and data.
211 counts makes it easy to view monthly and yearly trends
Would you like to know how many of those people live in a particular ZIP code, county or legislative district?
Near real-time data is now available via an initiative called 211 Counts, which Wyoming 211 joined in early 2019. A "dashboard" at wy.211counts.org can be customized to help document community needs and create reports for use by governments, nonprofits, service providers or anyone with an interest in community well-being.
Go Now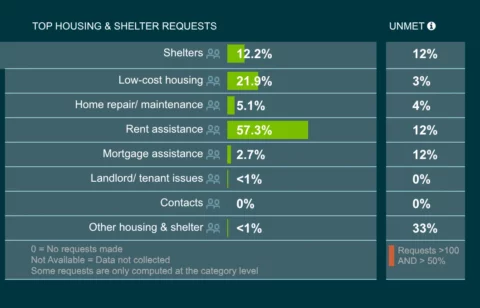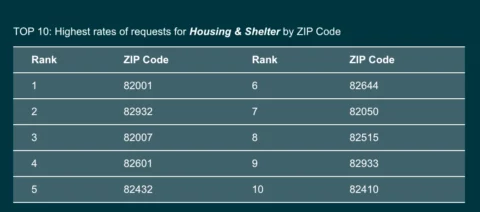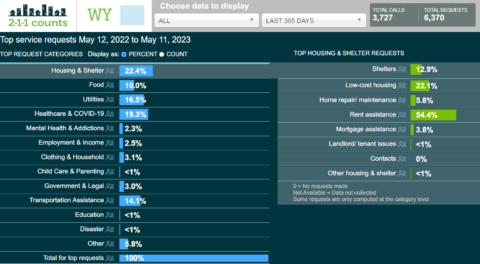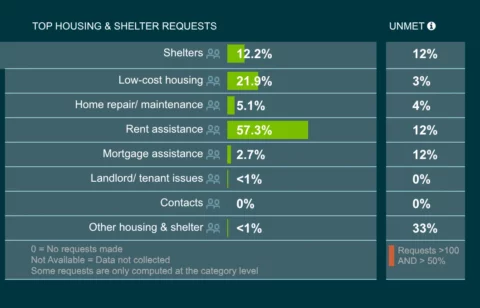 Quarterly & annual reports
Wyoming 211 measures effectiveness in quarterly and annual reports by measuring service quality using information gathered from the follow-up call procedure.