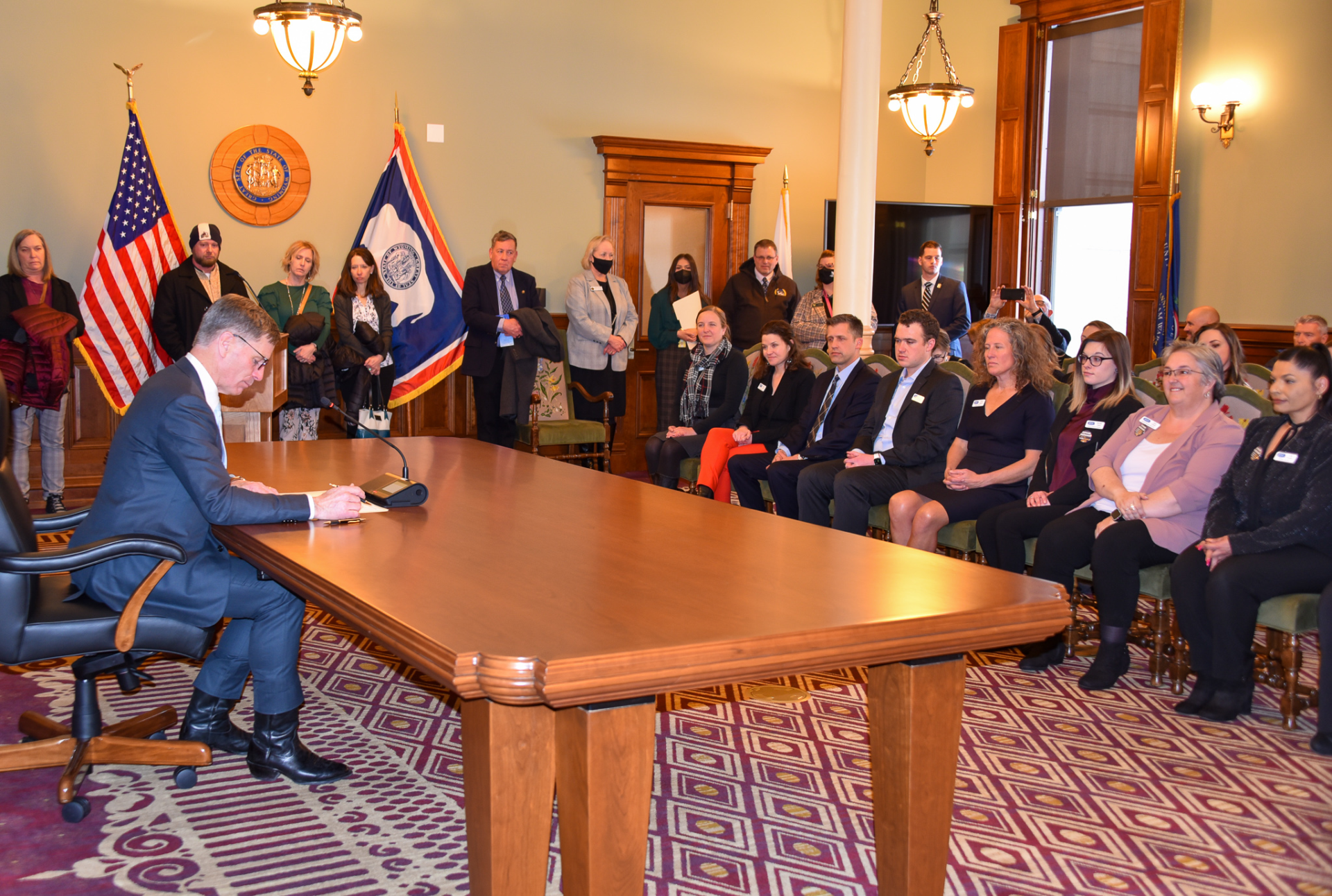 Staff & Board
Meet the Staff and Board members aligning our vision and operations to strategically guide the organization.
Sabrina Lane

Executive Director

Sabrina Lane was raised in the mountains of Colorado and moved to Cheyenne, Wyoming in 1997. Sabrina Lane began her nonprofit career with the LCCC Foundation in 2000, and has since worked in the nonprofit industry over 16 years, gaining experience in program development, outreach, operational and financial management. Sabrina currently serves on the board of the Wyoming Nonprofit Network, Wyoming VOAD and Wyoming Homeless Collaborative. As the Executive Director of Wyoming 211, Sabrina is passionate about collaboration, innovation, and working with people and communities, especially connecting those in need to those who can help.

Sabrina enjoys all the outdoor opportunities that Wyoming has to offer including camping, hiking, kayaking, and skiing. Most important to Sabrina is loving and supporting her two beautiful daughters, Carissa and Hanna.

"I love 211 because we play a critical role in strengthening our communities across the State. We are a gateway to resources — a connector of services. And, I love my working with my staff – they all have so much passion for what they do at 211!"

Olivia Schon

Director of Development and Marketing

"Growing up in a home which provided foster care for 13 babies (not all at once!) until placed for adoption, I learned the life changing effects a non-profit agency can offer people in need.  Now, as a wife and mother of three, I strive to model a heart of service for my own family to follow.

My work as Director of Development and Marketing for Wyoming 211 gives me the chance to advance the cause of an agency which has servanthood as the touchstone of its existence.  But an agency that provides assistance to people navigating various life challenges needs funding to continue and increase the services it offers.  My volunteer work with various non-profit groups has given me the needed fundraising and development experience to further the mission of Wyoming 211.

Also, an agency with so much to offer must be widely visible. Our marketing program will seek to make sure that all Wyoming residents will know of the services Wyoming 211 provides.  There is a lot on my plate for sure, and I am eager to get to work!"

Sarah Martin

IT Specialist

Sarah has a keen interest in technology and healthcare, and she strives to develop technological solutions that are long-lasting, accessible, and provide excellent user experiences. Thanks to her diverse education and practical opportunities, Sarah has developed valuable skills that she utilizes in all aspects of her line of work. Due to her hearing impairment, Sarah is passionate about accessibility and prioritizes it while creating technological solutions.  She works to improve people's lives and promote their long-term success.

At Wyoming 211, Sarah applies her skills and knowledge to help expand the reach and sustainability of the organization through information and technology.

"I'm passionate about providing solutions to our Wyoming neighbors through the assistance of technology."

Casey Quinn

Community Engagement Manager

Having long standing roots in Wyoming, Casey seeks to ensure a prosperous future for his community that preserves Wyoming's heritage while offering innovation for social and economic growth. He has led a career advocating on behalf of the people of Wyoming, be it as a non-profit lobbyist, government employee, or as an entrepreneur and business representative. Given his experience, he has developed strong skills in understanding interpersonal relationships between governmental entities, businesses, and non-profits.

In his role, Casey works to develop, manage, and expand operations for CommuniCare, the Wyoming 211 Community Information Exchange (CIE).

"Helping to facilitate a prosperous Wyoming is a passion of mine, and I believe achieving that task is heavily reliant upon the work of organizations like Wyoming 211."

Tammy Gamino

ADRC Navigator

Tammy was born in Puerto Rico and grew up in the military world, as her dad was in the Air Force. She moved from Germany to Cheyenne when she was 12 and has been here ever since. She has 3 wonderful children, 12 grandchildren and 2 great grandchildren. She loves living in Cheyenne and is excited to be a part of the 211 team.

Tammy worked for the Wyoming ADRC a long time ago, when the grant first came to Wyoming. She wants to make a difference with the elderly and disabled. She believes that giving people resources to help themselves is a great thing and empowering them to live the kind of life they desire. She is looking forward to adding to those resources, helping people for Medicaid and filing for disability income.

Chandra Ortiz

Kinship Navigator Program Manager

Chandra Ortiz is the Program Manager for Kinship Connections of Wyoming.

She grew up in Eastern Montana and earned her Bachelor of Science Degree in Psychology and Sociology from Montana State University-Billings.  She has over 18 years' experience working with children and families.

Chandra has fulfilled her passion for children and families by serving as Executive Director for CASA of Natrona County for 10 ½ years where she was responsible for providing the organization with a strategic vision and leadership to increase funding and program awareness.

Prior to her position at CASA of Natrona County, she was the Associate Director of the Wyoming Medical Center Foundation, cultivating relationships and fundraising, and prior to had eight years' experience in the Social Service field.  She has dedicated her professional career to working with vulnerable children and families.

Chandra is on the Children's Justice Task Force, was a CASA advocate, has volunteered at Meals on Wheels and was the Board President for Casper Family Connections.

Gabby Rogers

Kinship Navigator

Gabby joined us as the Kinship Navigator Specialist for Laramie County in January 2020. She earned her BSW from Colorado State University and has seven years of experience working in human services. She was previously a child protection case worker in Colorado for 3 years and has a passion for working with families. Her experience ranges from working with individuals with developmental disabilities to supporting families in the child protection system. She has a passion for helping create stability and support for families.

When she's not working she is enjoying every second with her family. She enjoys hiking, drinking coffee, and laughing with those she holds close to her heart.

Jane Cramb

Resource Database Supervisor

"I have always enjoyed the medical field and helping individuals. I moved to Wyoming in 2008 from New Hampshire. I am a mother to three amazing women, married to my husband Tim and he and I enjoy our 5 grandchildren. I enjoy camping, travelling to new destinations, history, reading and my pug Mattie!

My work means a lot to me. When I started working for Wyoming 211 the resources were limited. Having been a call specialist for many years taught me one thing, that we needed more. Now as a database curator, I have been granted the opportunity to gather more resources for anyone that calls into our call center looking for help. It's gratifying knowing we can help someone when they call."

Jane was featured in the September 2021 issue of Wyoming 211's newsletter.
You can read the article HERE.

Nichole Coyne

Resource Database Specialist

"I have a strong passion for helping those who struggle with addiction, and helping people overall. I enjoy listening to music, reading books, and playing with my dog. Family is very important to me as well, I am a mother to a pretty amazing son, and am a respite provider to my younger brother.

My work means a lot to me because I feel like I'm finally able to do my part in our community, its incredibly important to me to do such great work with such an amazing team. Helping people and the communities is one of my biggest goals in life, and I feel like I am now doing that work with Wyoming 211."

Nichole was featured in the March 2022 issue of Wyoming 211's newsletter. You can read the article HERE.

Natasha Moreno

Community Resource Specialist

"Since I was young, I have always loved helping others, especially in times of need – which it feels like everyone is needing more of these days. I am the oldest of 4 sisters and a proud mother to my only daughter Yazmin. I was born in Nebraska, but I have lived here in Cheyenne since I was 3 years old. I absolutely love my family, reading, baking and anything food. I want to be remembered as kind and welcoming so I will always go above and beyond for anyone in need. Wyoming 211 is growing, and it is truly rewarding to see how many people it has helped and will continue helping as we grow. I enjoy working with 211 and making a difference in our community – for this is our home."

Josie Moralez

Call Center Supervisor

"I am a Wyomingite, born and raised in Cheyenne, Wyoming. I am a mother of 4 and Glamma to 7 grandchildren and my family is everything to me!"

I absolutely love being the hostess with the mostess and bringing that spunky energy wherever I go. In my off time I love creating fabulous things, from crocheting apparel and accessories to DIY crafting. I am the fun girl on the block! 😊

With 20 years of experience in Health and Human Services, excellent customer service and commitment to working hard and helping our Wyoming residents, is my passion. Providing quality services to our residents in their time of need is an important skill to possess. We need a little humanity in this day and time, and our residents surely appreciate that.

Treat people how you would want to be treated is my motto!"

Josie was featured in the October 2021 issue of Wyoming 211's newsletter.
You can read the article HERE.
Board of Directors
Sheila Bush
President
Wyoming Medical Society, Executive Director
Amy Spieker, MPH
Vice President
Cheyenne Regional Medical Center, Director of Community Health and Analysis
Steve Hamaker
Secretary/Treasurer
Big Brothers Big Sisters of Wyoming, Executive Director
Michelle DeHoff
Past President
Jonah Bank of Wyoming, Chief Culture Officer
Christi Haswell
Member
Sheridan County, County Commissioner
Lisa Scroggins
Member
Natrona County Library, Executive Director
Abby Pratt
Member
Enroll Wyoming, Navigator
John Fritz
Member
Hirst Applegate, Attorney